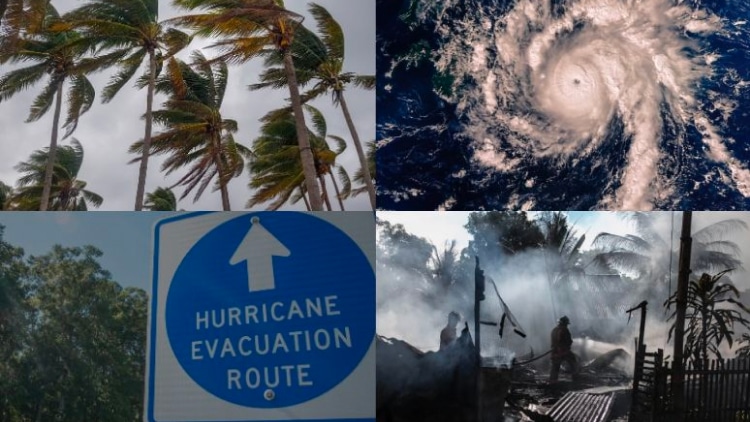 Helping Customers Weather the Storm
We start each day hoping it will go smoothly, but there is no end to the number of things that can knock our plans off course – sometimes in a huge way. Hurricane Harvey, a devastating Category 4 hurricane, was an example of a major disruption to business as usual. After Hurricane Harvey finally moved out of the Texas Gulf Coast, it left the fuel-delivery network in shambles.
"Harvey dealt a double whammy to Texas and Louisiana," says KAG Logistics team member Mark Lloyd. "It not only knocked down the delivery system, but it also forced the shutdown of the local refineries. There was less fuel to go around and fewer ways to get that fuel to where it was needed."
In the scramble to pick up and deliver fuel and restore their supply chain, retailers who had a contract with KAG Logistics had an advantage over their competitors.
"The name of our company is Kenan Advantage Group, and when it comes to working through disasters, that advantage becomes very clear," says Lloyd. "As the nation's largest bulk transportation and logistics service provider, we have connections to carriers across the country. When we need to ramp up deliveries to meet an urgent need, we can quickly increase our capacity by relying on our carrier network."
Planning Ahead
It takes detailed planning to ensure the fastest possible recovery. That planning requires partnering with a reliable 3PL who will ensure you have a proven business continuity plan in place. KAG Logistics will set goals and create strategies to prepare you for proactive execution should a disaster strike.
As it became obvious that Harvey was going to blast the coast, teams at KAG mobilized to prepare for the worst. KAG Logistics' first step was to establish a Supply Chain Emergency Command Center at our Canton Support Center where team members worked 24-hour days to help KAG Logistics' customers prepare, monitor and quickly adapt to changing conditions and recover from the storm.
"The local drivers in the disaster area were busy taking care of their homes and families," says Shawn Hollister, KAG's Logistics team member. "We reached out to drivers from as far away as Northern California and Michigan, and drew from a huge pool of tanks and tractors. No other company can provide that same scale or sophistication of response that we can."
The dedication of the entire KAG team was obvious, including the people who gave up days off and worked long hours to coordinate post-storm activities, and drivers who sometimes required police escorts to make their deliveries.
Partnering for the Future
Predictions are that the frequency and severity of storms will only increase in the future. "The time to talk with us isn't when the eye of the storm is in the Atlantic and headed our way," says Randy Riddell, KAG Logistics team member. "It takes time to put a recovery plan in place so we can execute that plan and restore our customers to normal operations as quickly as possible. We are committed to doing everything we can for all of our customers, but when a disaster hits, the KAG Logistics' customers who've partnered with us on a contract basis are first in line."
Let KAG Logistics design an Emergency Response Program for your business.
For more information call 800.536.3638